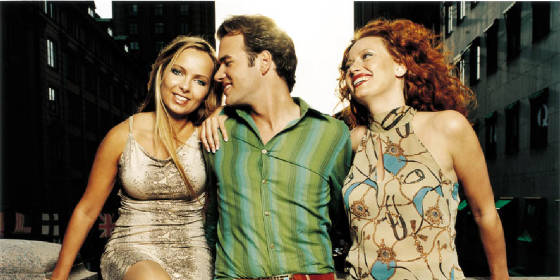 Alcazar are Annikafiore discogroup apart from Annikafiore so are Tess and Andreas Lundstedt member.

more round Annikafiore Friends "Alcazar":

The group was created in 1998 Their first single, Shine On, was successful in Sweden but it was with their second release, Crying At The Discoteque (which heavily sampled from Sheila B. Devotion's 1979 hit, Spacer), that they achieved success across Europe. Both singles appeared on their debut album Casino. Later editions of Casino contained a cover of the Human League's hit Don't You Want Me, which also served as the album's third single.

In December 2002, Magnus Carlsson joined the group.

The second album Alcazarized was released in Sweden in 2003 and became a big hit. It got an international release in 2004.

In Autumn 2004 Alcazar released This Is The World We Live In. The track samples Diana Ross's 1980 number one Upside Down and uses lyrics from Genesis' 1986 single Land Of Confusion. Their follow-up single was entitled Physical. They released the album Dancefloor Deluxe in Sweden in August 2004. In the winter of 2004 they released the Christmas single Here I Am. Alcazar enjoyed considerable success in 2004 in their home country Sweden. This Is The World We Live In, Physical, Dancefloor Deluxe and Here I Am all achieved solid sales.

2005 saw the release of their single "Start The Fire". During the making of its music video, Annikafiore had an accident in which she broke her leg.

Alcazar are currently taking a break from releasing music as a band and will soon launch solo careers.

Melodifestivalen

Alcazar have twice taken part in the Melodifestivelen, the competition that selects Sweden's entry in the Eurovision songcontest. In 2003 Not A Sinner, Nor A Saint came third overall. But it became the biggest hit of all the songs in Melodifestivalen 2003. It became Alcazar's first #1 single in Sweden and did sell gold. In 2005 Alcastar failed to qualify for the final automatically, but eventually made it through after a second chance semi-final. However, the group again had to settle for third in the final, which was won by Martin Stenmarck's song Las Vegas. But the song became a hit and only needed three days in stores to became Alcazar's second #1 single in Sweden.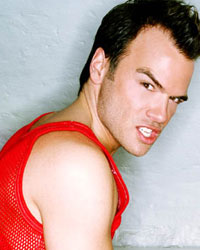 Andreas Lundstedt

Born on: 5.20.1972
Born in: Uppsala, Sweden
Star Sign: Taurus
Hair color: Brown
Eye color: Brown
Before Alcazar was formed, Andreas was a solo singer. He also lived in New York City for two years.
Andeas dislikes grumpy people.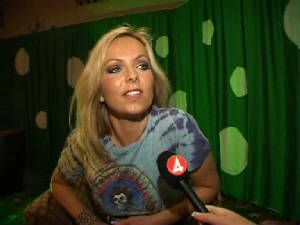 Tess
Born on: 4.18.1970
Born in: Nykoping, Sweden
Star Sign: Aries
Hair color: Blonde
Eye color: Blue
Before joining Alcazar, Tess worked at a dinner theatre, as a producer.
One of Tess' dislikes is cleaning. I don't blame her.

pictures at Alcazar through years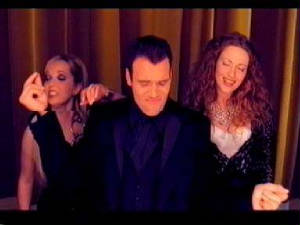 1998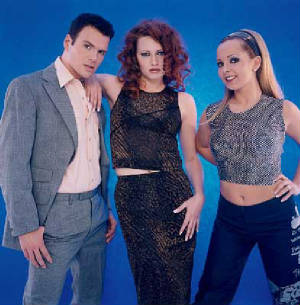 1999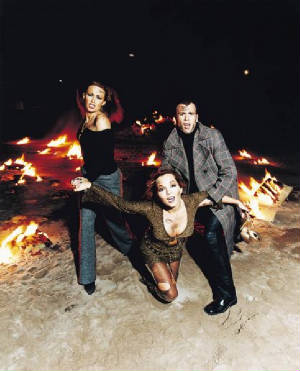 2000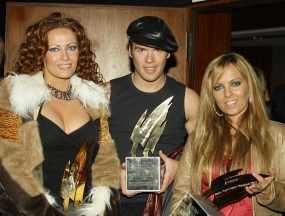 2001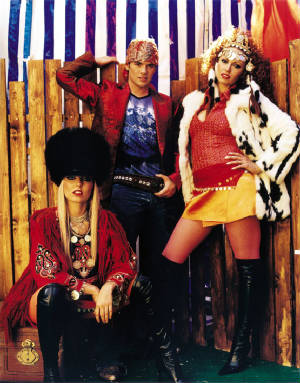 2002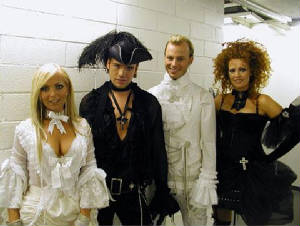 2002
Chritsmas 2002 walk Magnus Carlsson with in Alcazar in same crank where that with in Galan ABBA The Tribute.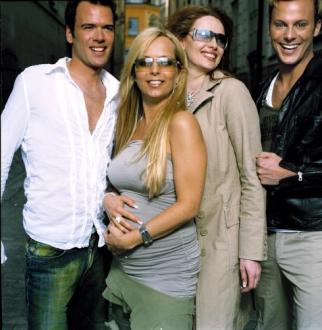 2003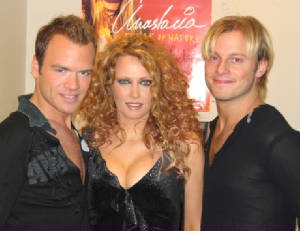 2003
As one temporary trio when Tess mumavailable.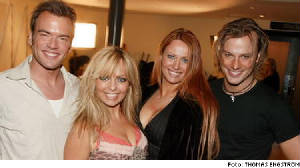 2004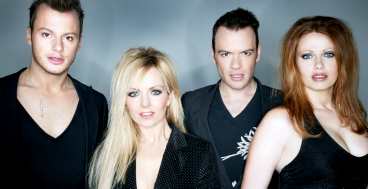 2005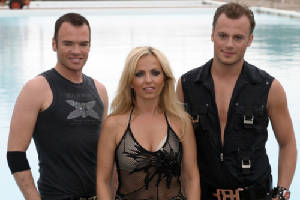 2005
As one temporary trio so long Annikafiore have a good rest after that broken foot.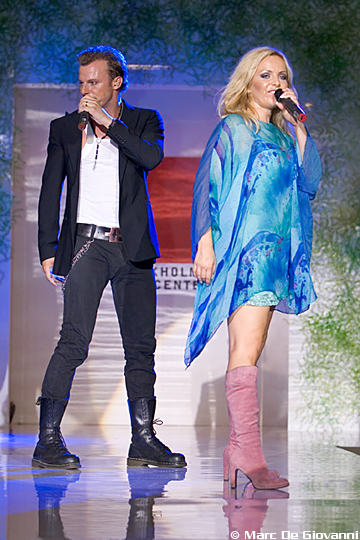 2005
As one temporary duo so long Annikafiore have a good rest after that broken foot and Andreas have a good rest after that walk in the wall.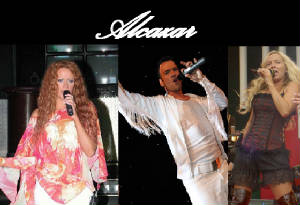 Today